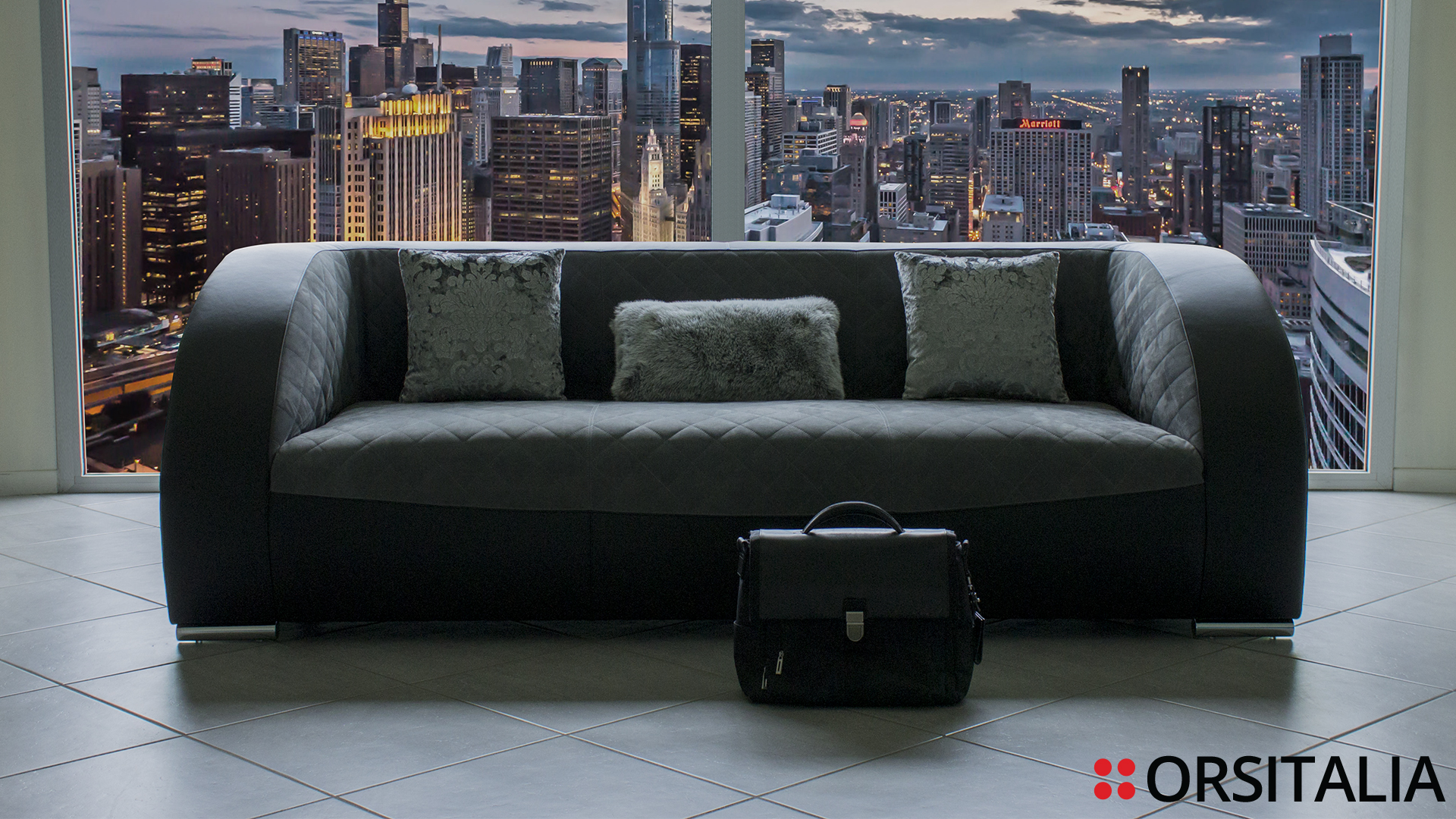 First impressions are so important and Italy's well established fashion skills, eye for detail and commitment to craftsmanship combine excellently. You can find all these qualities into Botticelli stylish office modern sofa by Orsitalia. Orsiitalia has all these Italian traditional values to ensure that Botticelli office or home sofas designs are customizable soft seating solutions for your sleek areas. Orsitalia, Italian producer located at north of Milan, is a strong, synonymous with luxury high end contemporary seating products that are entirely made in Italy. Botticelli sofas and armchairs soft seating is therefore distinguished by it's clean simple lines, glamour embroidery, high quality construction and luxurious upholstery that will afford you years of enjoyment and satisfaction. At ORSITALIA Italian style matches with custom-made furnishings that can only be generated by years of tradition and quality Italian craftsmanship. Orsitalia will design well made and comfortable leather or fabric conversation sofas and armchairs for meeting areas or for your living room. Botticelli sofa collection will satisfy the request of most demanding customers because Orsitalia offers, for their Contemporary collection of modern sofas-armchairs-beds, a wide choice of top quality materials and colours delivering refinement and prestige to every house or office seating areas all over the World. The desire for well constructed leather reception seating will always be strong but Orsitalia presents also high quality and fire resistant faux leather or warm exquisite fabrics that can be equally important for your interior design schemes.
TECHICAL FEATURES
Structure
In solid wood or multilayer wood coated in variable-density polyurethane foam. Seat suspension provided by crossed elastic webbing. Backrest and seat covered in acrylic fiber.

Seat
Comfortable even after few hours.

Feet
Metal feets.

Covers
Bespoke with different kind of fabrics (linen, cotton, wool); velvets; fake leathers and real leather.
Orsitalia make Botticelli couch more glamour with luxury embroidery on the seat and backrest.
HOW TO PERSONALIZE
Botticelli, modern design collection, is custom-made by Orsitalia, to suit your style, both in sizes and textile: wide choice of fake leather, velvet, wool, linen, cotton and genuine leather. Possibility of chrome-plating with colors on request for beautiful metal feets. Orsitalia offers wide choice of natural colours and fashion colors. Orsitalia's Young Designer Matteo Orlandin will support you in your custom-made.