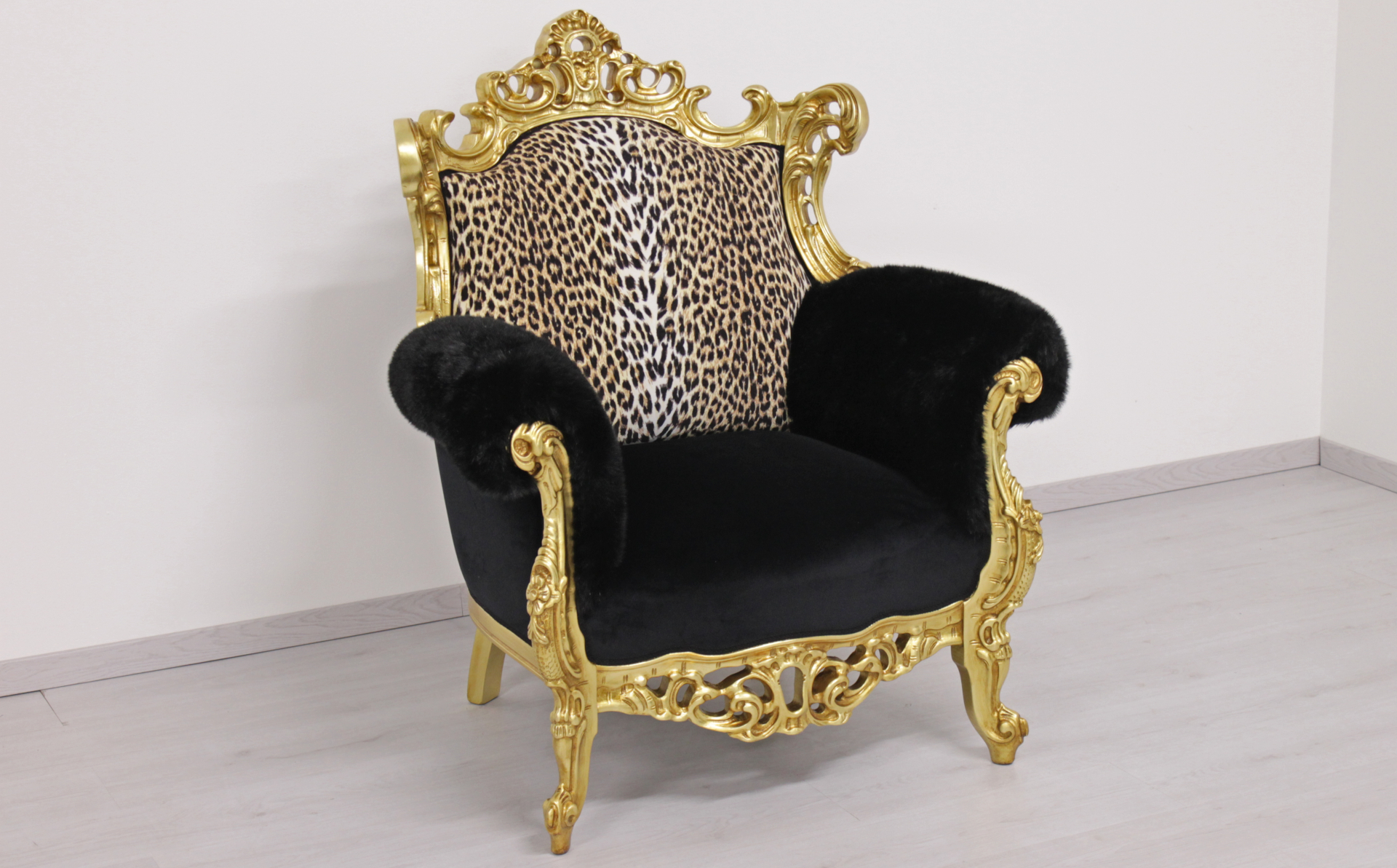 FINLANDIA ANIMALIER ARMCHAIR by ORSITALIA – OUTLET BAROQUE ARMCHAIR IN LEOPARD VELVET, BLACK STAIN-PROOF VELVET AND FAKE FUR BLACK
La. 95 x D. 88 x H. 110 cm.
Glamour Leopard baroque armchair with plain soft upholstery and fixed seat with springs for better comfort.
Wooden baroque frame antique gold leaf handmade
Handmade soft and smooth padding
Cover: Leopard cotton velvet, Black stain-proof velvet, Black fake fur longhair soft fur with cotton fiber also.
Price € 2.050
OUTLET PRICE… € 1. 0 0 0
(Transport and Vat not included)
Quantity: 1 piece
CARE INSTRUCTIONS
For wood: avoid using solvents and abrasives, use to clean only a humid soft cloth. Remember the wood is alive, so do not put into too damp or too dry rooms.
For Velvet: Vacuum cleaner or dry cleaning only.
Do not expose the product directly and for longtime to sunlight and never to the rain. It is a product for Interior Designs.