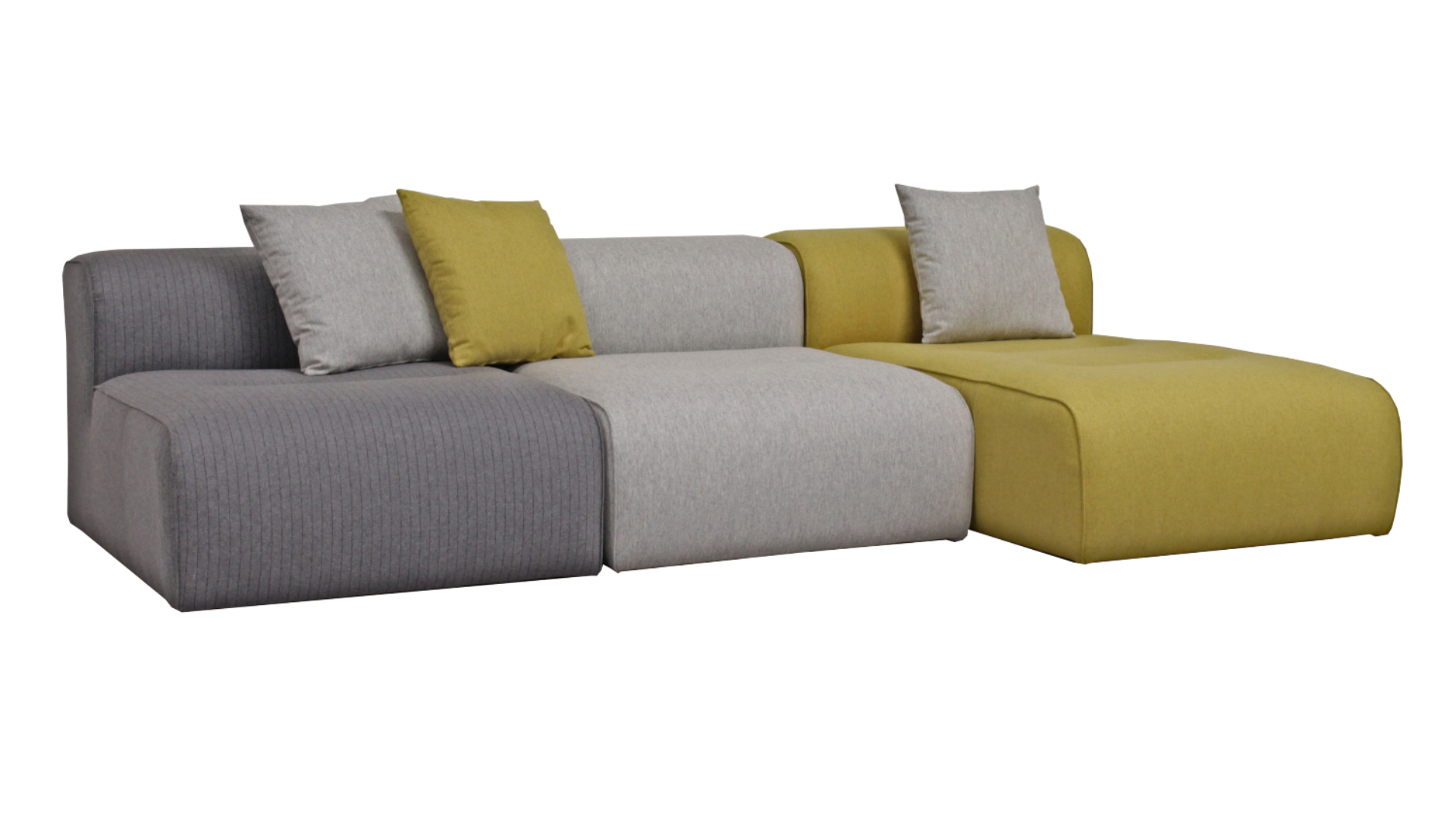 FJORD MODULAR MODERN SOFA WITH CHAISE LONG IN GREY AND MUSTARD WOOL L. 2.70 MT. by ORSITALIA – OUTLET
Armchairs L. 90 D. 110 H. 65 cm.
Chaise longue L. 90 D. 150 H. 65 cm.
Modern modular scadinavian sofa composed by 3 pieces : 2 armchairs + 1 chaise longue.
Hidden feet
Handmade soft padding
Cover: soft wool light grey + pinstriped dark grey + mustard
Price € 3.500
OUTLET PRICE… € 1. 2 0 0
(Transport and Vat not included)
Quantity: 1 piece
care istruction
For wood: avoid using solvents and abrasives, use to clean only a humid soft cloth. Remember the wood is alive, so do not put into too damp or too dry rooms.
For Velvet: Vacuum cleaner or dry cleaning only.
Do not expose the product directly and for longtime to sunlight and never to the rain. It is a product for Interior Design.