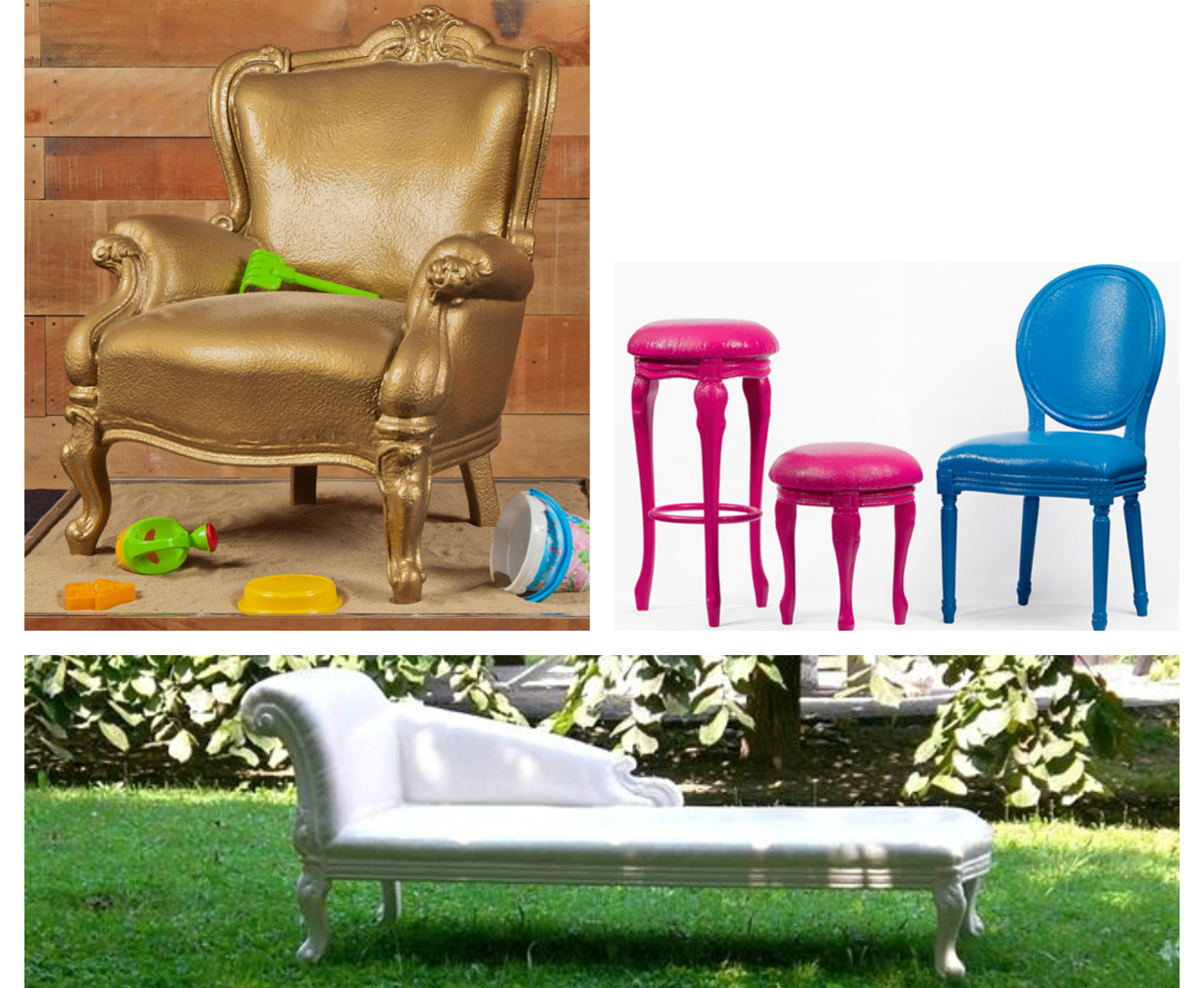 O U T D O O R
nr. 1 Re Sole armchair Gold/bronze € 500
nr. 1 Cleopatra chaise longue RAL 9001 € 500
nr. 1 Rotondo Chair Blue € 100
mr. 1 Re Sole low stool Fuchsia € 100
nr. 1 Re Sole high stool Fuchsia € 100
(Transport and Vat not included)
CARE ISTRUCTIONS
Impermeability and atmospheric agents
The coating is waterproof and weather resistant.
Cold test: Thermotron SE-300-2-2 temperature -40° C - duration 24 hours: no variation of
flexibility or shape.
Heating cycle test: 80 hours - from -40° C to +85° C with 50% humidity
Dry heating test: Binder World oven +80° C - duration 24 hours - no variation
Maintenance and cleaning
Storage advice: keep your furniture indoors in case of inclement weather
extremely adverse, this will keep your product in shape longer.
Normal cleaning: use lukewarm water with a mild detergent, such as Marseille soap, and a
cotton cloth.
NOTE: Avoid coffee, champagne, mayonnaise and red wine stains.