SINCE 1950 WE FURNISH HOUSES ALL OVER THE WORLD WITH BESPOKE ITALIAN DESIGN AND BEAUTY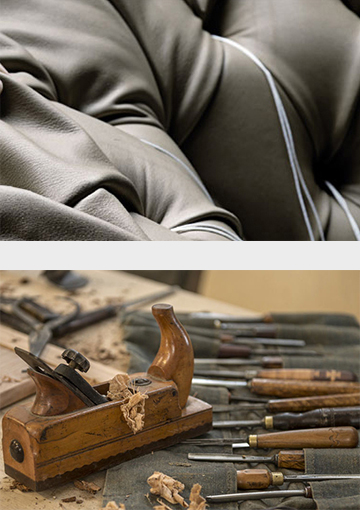 The
ORSITALIA
company,
Italian manufacturer of bespoke and tailor-made home furnishing solutions
, made of
strong wood
, is located in Meda, 30 km. North of Milan. The
young designer
Dr. Matteo Orlandin, at the head of
Orsitalia
, used the family know-how and specialized the Orsitalia's production in
custom-made furnishings
in different styles:
contemporary baroque, modern and contemporary X-Lux
. Orsitalia offers to its customers, with courtesy and competence, a wide range of services:
custom design, 100% Italian production of high quality
, logistic support also with delivery to private. Orsitalia is constantly evolving to guarantee
customized furnishings, with Italian tailoring design
, and to satisfy the most exclusive and fashionable indoor projects with taste and Italian quality. Orsitalia does not only deal with furniture, in strong wood or upholstered, but gives life to the dreams of its customers by creating beautiful personalized Indoor rooms, including coordinated curtains and textile accessories.
Our history begins in 1950 when the founder Angelo Orsi, skilled mastercarver, starts his long career as a businessman in
Meda, Milan
, in the heart of
Brianza
which is the symbol of excellence in manufacturing and Italian designs, where, in 1972, he founded the furniture's company that bore his name. The company has showed a strong
international spirit
since the beginning and made soon a name for itself as a symbol of
Made in Italy craftsmanship
in all areas of his branch, both in Italy and abroad.
In 1993, thanks to his children
Carla
and
Oscar
who entered in the company, they reach a new turning point. Thanks to their ideas and their creativity, the firm has exceeded the boundaries of the classic Baroque and in 2001, with the creation of the
Oscar®
brand, the company has opened its doors to the
world of design
. This encounter gave birth to a line of products that revisited the Baroque furniture in a modern and contemporary view, creating a perfect combination of classic and modern style.
Thanks to the revolutionary idea of combining the classic baroque furniture with new material, such as fur, and bright and shiny colors, the company has received high acclamation all over the world. The constant desire for innovation in 2009 has lead to the birth of the new brand
Oscaritalia®
, that has characterized a line of
elegant
and
sophisticated
models and even an
outdoor line
.
Today the company has entered in the
third generation
, thanks to the entry of Angelo's nephew
Matteo
at the helm of the family business, who founded our new firm
ORSITALIA
.
ORSITALIA
has the purpose to unite the classical world, that gave born to the Orsi Angelo company, and the world of design that characterized the brand Oscaritalia®. Orsitalia is born with the aim of
valuing and customizing the baroque
world that characterizes our history since the beginning, while keeping intact the
pursuit of modernity
and innovation that has always distinguished us, rigorously
Made in Italy
.