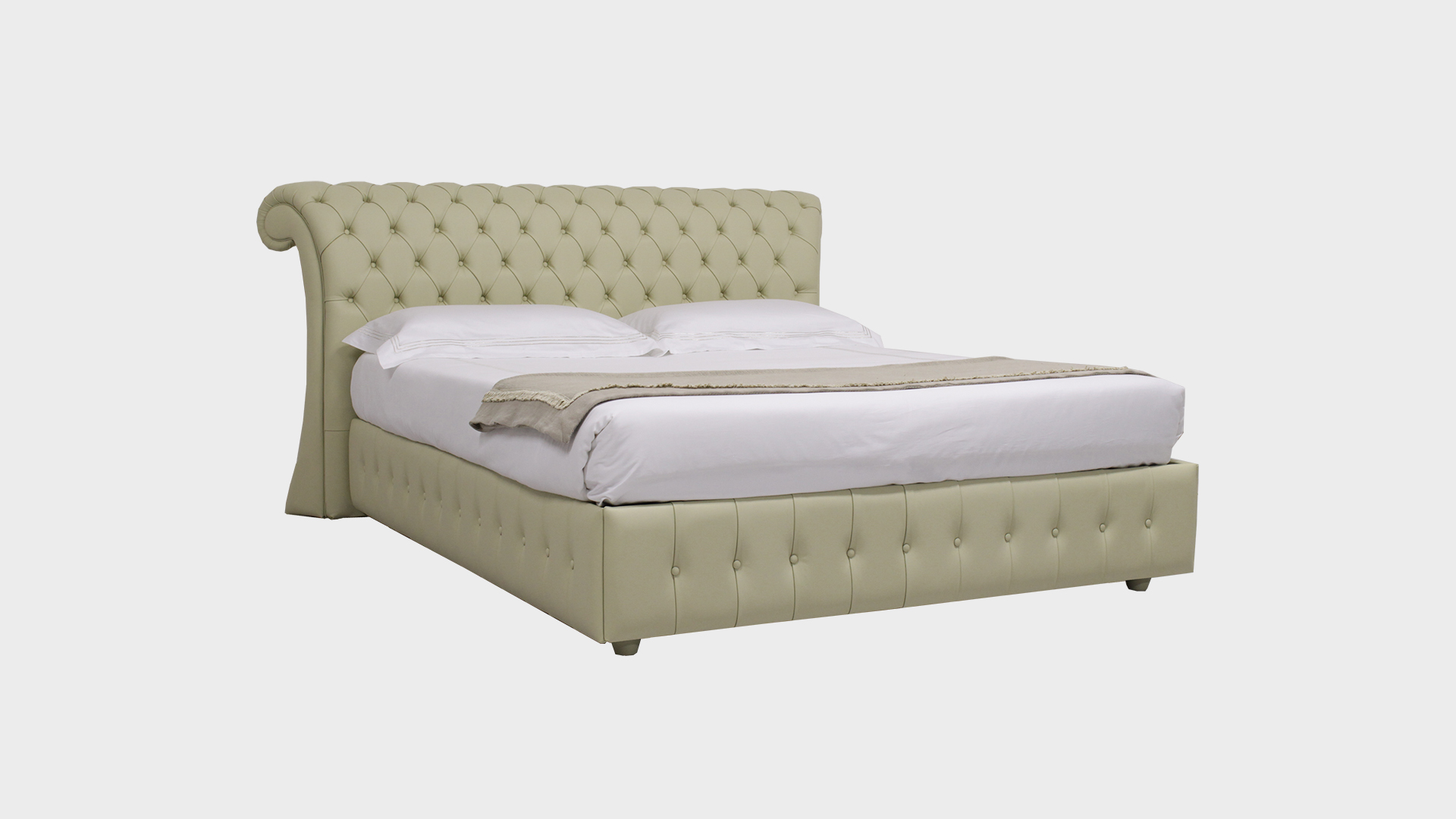 CHESTERFIELD STORAGE BED by ORSITALIA: bespoke gas lift ottoman, high quality and luxury handicrafting production for tailor-made Italian leather storage beds, made in Milan by Orsi italia. To distinguish Chesterfield king size bed from other chester beds on the market, ORSITALIA has designed special curved big ears at 45° on the handicrafting tufted big bedhead to create a unique piece of bedroom furnishing, 100% Italian Design and 100% Italian customized production.
Also for the storage base, Orsitalia, use only multilayer wood for the upholstered bed's bands and the storage box is in metall self-supporting with gas lift nechanism to allow two opening movement.
ORSI ITALIA custom-made King and Super king size CHESTERFIELD storage beds with European grain leather, aniline with vintage-look leathers, Nubuk leathers ans special ones also. Orsiitalia offers also a wide choice of Italian fabrics as: Alpaca wool, cotton velvet, Trevira velvets, herringbone wool, cotton or linen canvas with wide choice of textures and colors, stain-proof microfiber similar to Alcantara.
Chesterfield will be a special customized piece of furniture of Italian style and production for yr classic or contemprary bedroom.