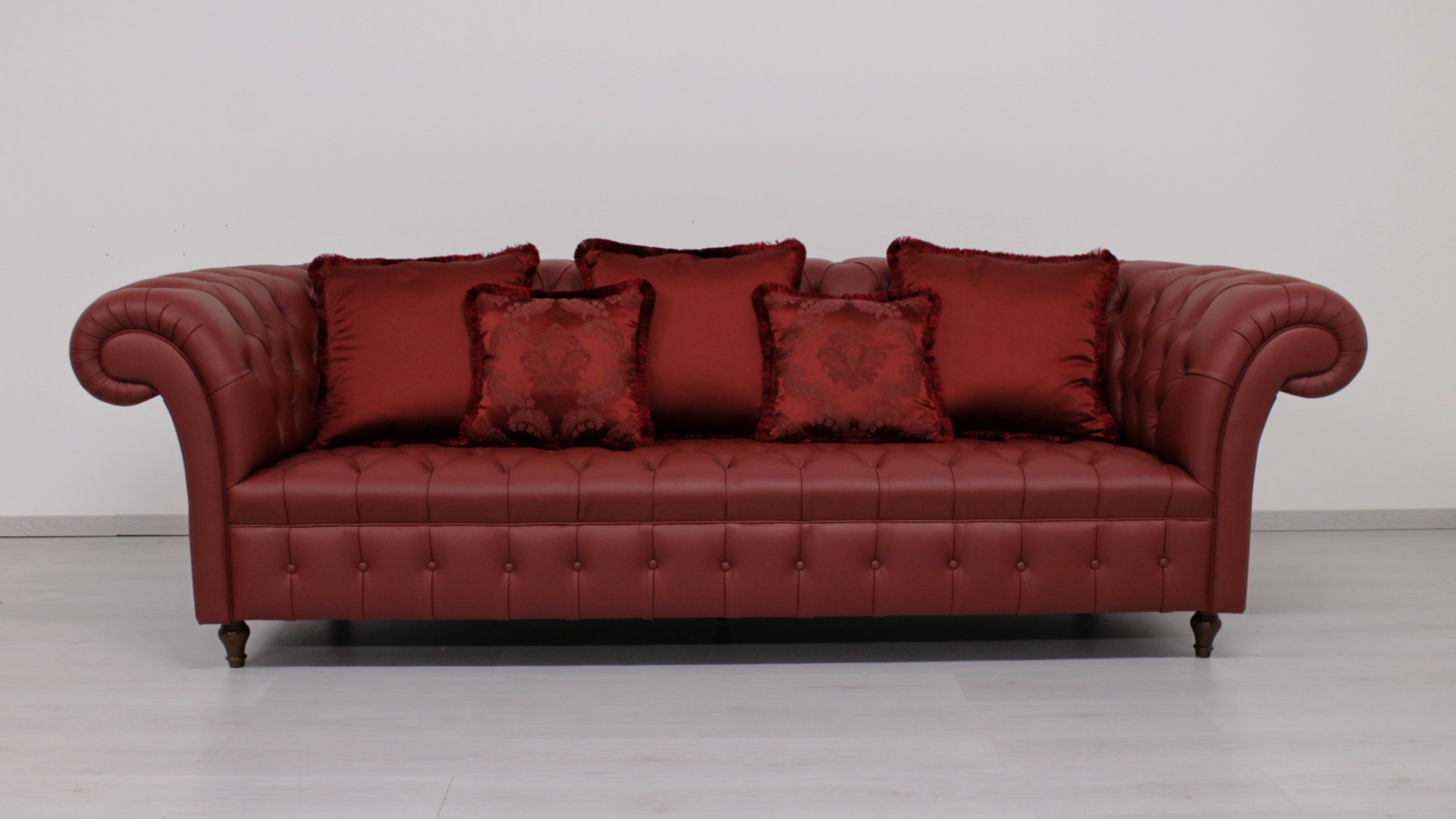 The SWING collection – sofas, armchairs, stools, double beds – of Orsitalia offers a strong match between style and comfort. All Orsitalia's furnishings are hand-made by skilled handicraftsmen of Orsiitalia. Orsitalia is an Italian Producers located in the birthplace of classic design: Brianza Area; located 30 minutes at north of Milano. It is possible to have sofas and loveseats model Chetser Swing with bed inside. Orsitalia to make more uniqueThe tufted backrest and seat, tailor-made, offer the ideal comfort. The backrest and the seat are tufted by hand and it is possible to beautify it with Swarovski buttons instead of velvet or leather ones, for an exquisite touch of class and elegance. The Chesterfield with wings collection is suitable for any type of ambience: the luxurious lobby of a hotel, a trendy restaurant, your office or your home. It is available in a wide range of sizes, fabrics and leathers; so it is able to satisfy the tastes of the most demanding customers.
Sizes:
Sofa 4 seats: cm L. 265 x D. 105 x H. 80
Sofa 3 seats: cm L. 235 x D. 105 x H. 80
Sofa 2 seats: cm L. 195 x D. 105 x H. 80
Armchair: cm L. 130 x D. 105 x H. 80
Footrest: any size on demand
Available with sizes on demand, even modular or corner ones.
Double bed: available in different sizes.
Especially suitable for Executive Hotels, Luxury Villas, Executive Offices.